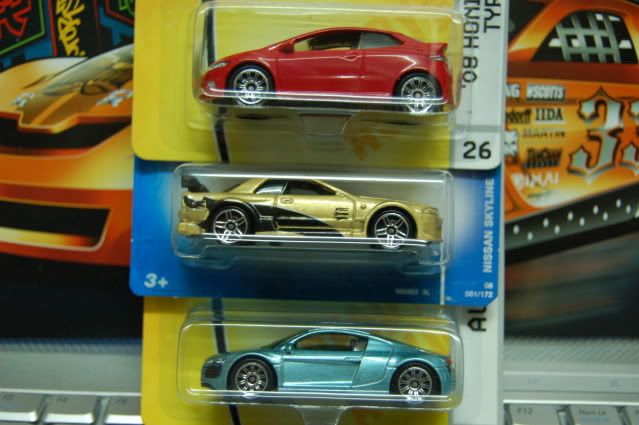 All in 24 ringgit for each set. Refer to my sales thread below for more info. Plus it rounds off nicely to 30 with poslaju.
You can contact me via email here at
yhk72@hotmail.com
or refer to my sales thread here
http://hwcmalaysia.forumj.net/hot-wheels-sales-f30/new-items-30-may-pydrumers-trading-t330.htm
. After that just drop a note in the chatbox or the comment page to indicate you have sent an email. Thanks again.