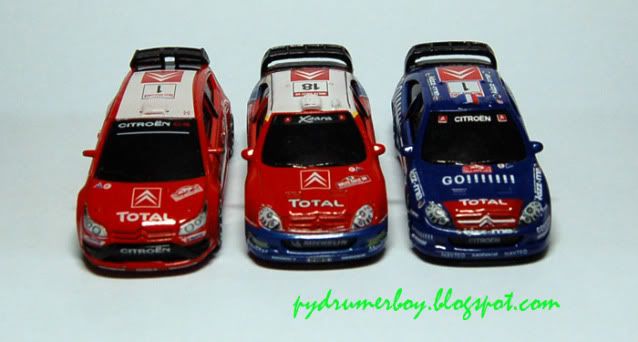 Well let me feature some rally cars from the previous post of majorettes, namely, the 2 citroen Xsara with different tampos and the Citroen C4.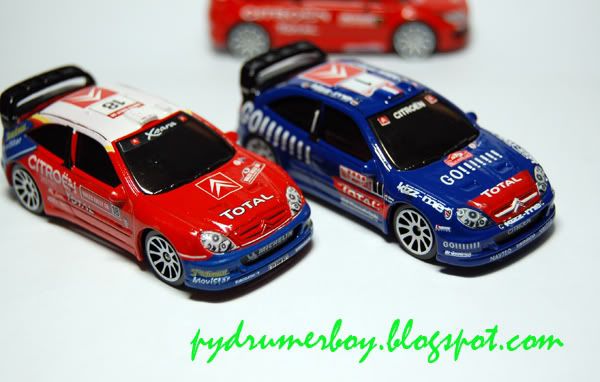 Decked out in sponsor tampos, these cars are really detailed, nicely casted and worth its RM7.90 price tag.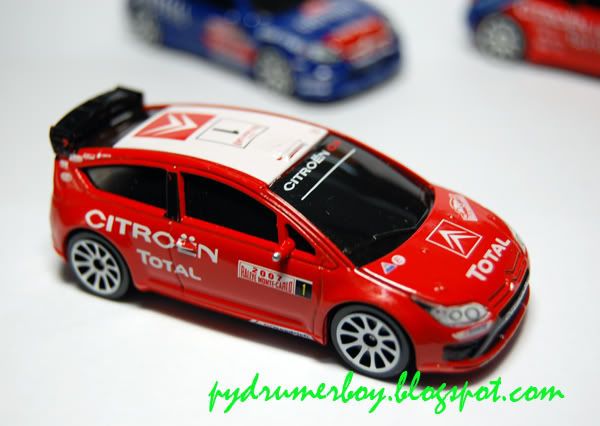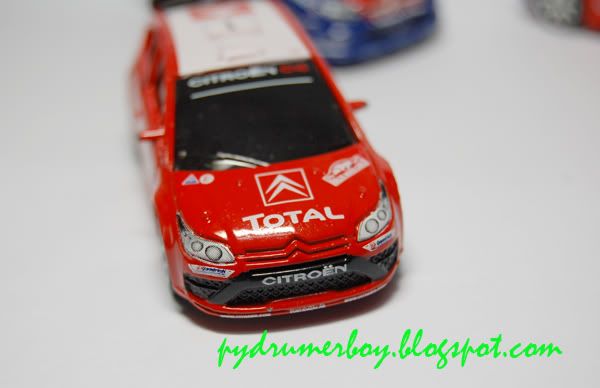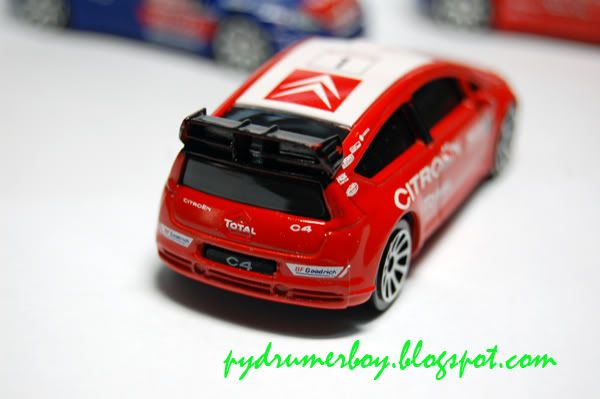 Really worth your money if you are into collecting something that you do not need to mod on your own later. Anyway let the pics do the talking.