This is a casting you don not see everyday. Bought this by chance while on one of my hunting trips. The card was in pretty bad shape but the car is in great condition. Its fully chrome with nice tampos. It also has Co-mould wheels which are transparent blue. All in all a nice car from the acceleracers series.
Let the pics do the talking.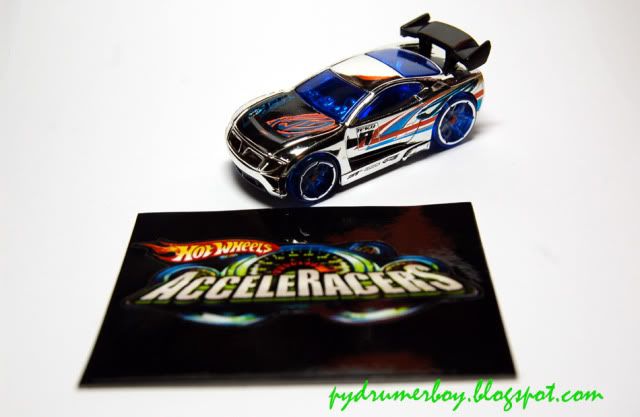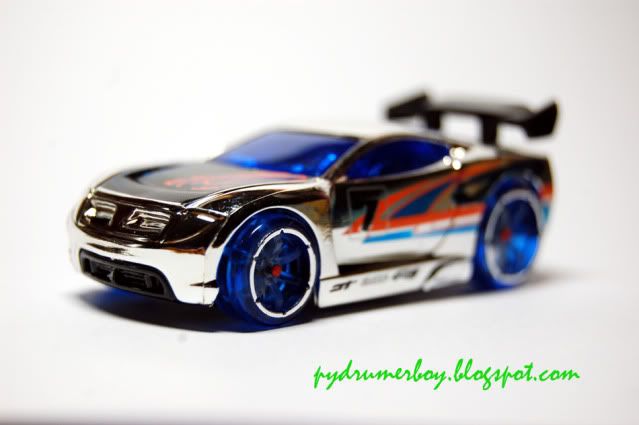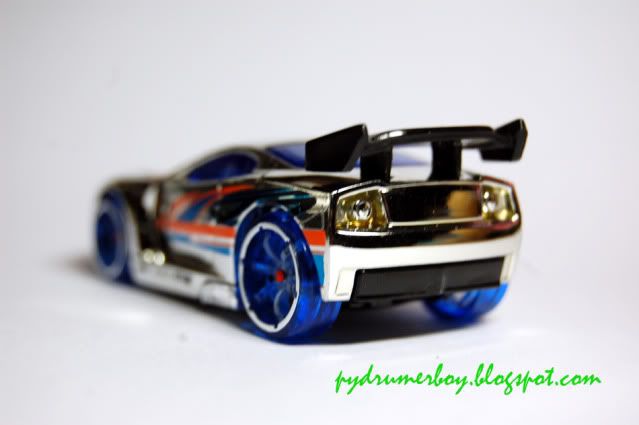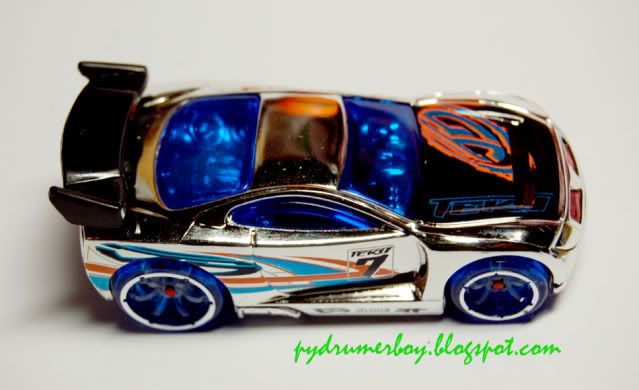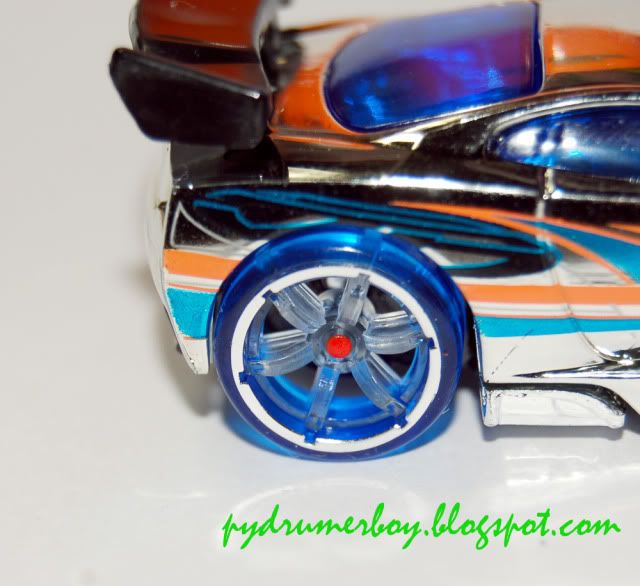 And here is the cartoon from the acceleracers series on youtube....