The reason why this month has been a bit slow in hunting is because
A.) there are not many new waves available yet,
B.) busy with new business venture and
C.) busy with "WHAT BERRY ARE YOU?" Game by DIGI.
The game is fun especially with its cute graphics and music. You just answer a few questions from the quiz and it reveals to you what kind of Berry are you but the main purpose is also to tell you what kind of DIGI plan suit you. Anyway the game can be found here
http://whatberry.com.my/
if you want to play it. Now why am I busy with this? Its because at the end of the contest there will be a prize for those who collected the highest first six berry points in the form of Blackberry Phones.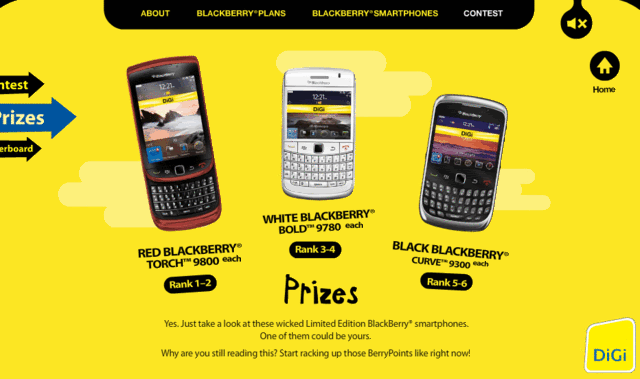 Yes folks Pydrummer is catching a bigger fish than hotwheels thunt at the moment. So I will be busy till the 31st January 2011 when the contest ends. But meanwhile this does not mean I am not hunting but only at about 20% of my usual because this game and everything else is depriving me of sleep. I will update POS if I see anything. Meantime I hope I win something in the DIGI game. Anyone else playing this game besides me?
PS: I hope they don't mess up my efforts as there has been reports of glitches in the game. People who have accumalated a lot of points suddenly lose them overnight.(keeps fingers crossed)