This is my first transformers review. I will review the transformers animated Starscream. Its simply beautiful. In plane mode its an earth fighter with swept back wings that reminded me of the Vf series in robotech.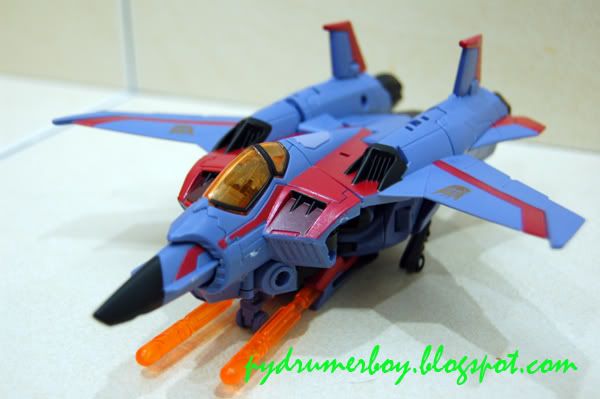 The thrusters which are the feet are pretty flexible which helps in the possability of this transformer in plane form.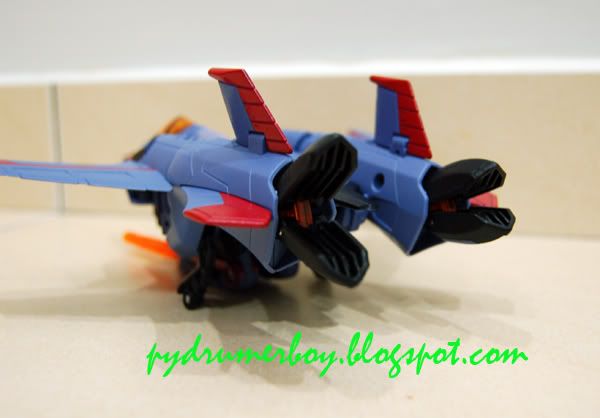 The undercarraige holds two missles which can be shot through spring action by pressing a button on the sides of the cannon housing.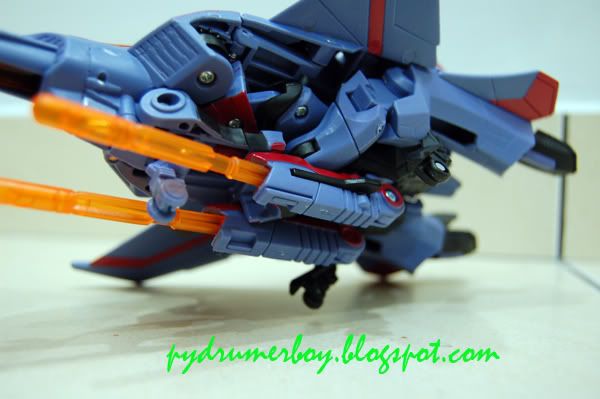 This is what starscream animated looks like in robot mode. As you can see its eyes and mouth actually looks lighted up due to the back of the head is actually transparent plastic much like the missles.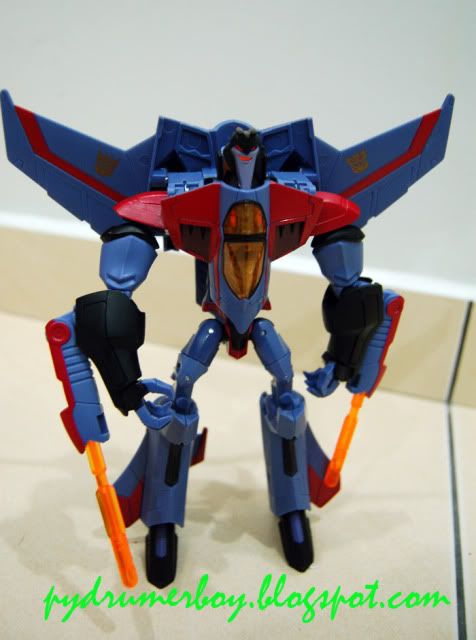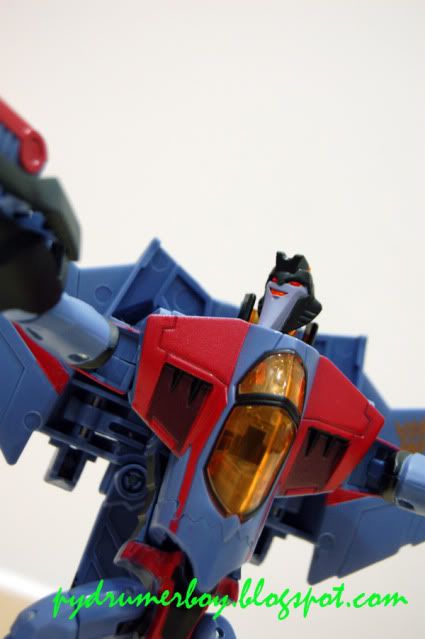 Another feature is the sliding down of the guns will cause his forearm to open up into somekind of Super cannon. this works for both arms.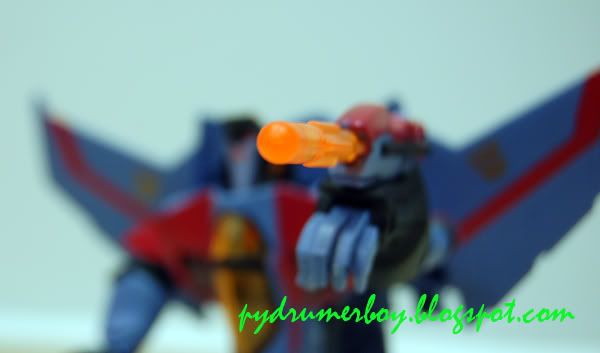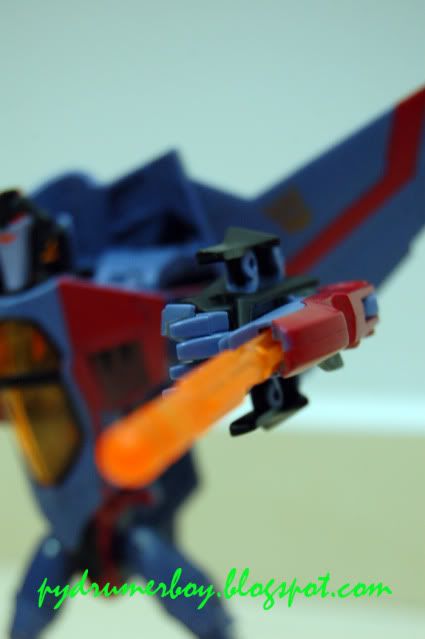 Anyway thats all for now. If you see this on Carrefour shelves, get it as its cheap now, only 30 ringgit. The original price I was told was 109.90. I also heard season four of transformers animated was cancelled so that could be the reason for the drop price, I dunno. Anyway thanks for looking.