BERJAYA TIMES SQUARE
Was meeting a friend from Hong Kong today so went around hunting before that in Berjaya Times Square.
Cold Storage - no new wave. Still the bad bagger wave as far as I can see, racks a still pretty full all around the ailes. But the 3 pack cars has just been restocked. All the new wave 3 packs are on the racks now.
Metrojaya - nothing much...still the DK wave and whats left which is actually quite a lot....around 75% still on the racks.
Sungai Wang/ BB plaza
Parkson - nothing nothing, nothing, I think they are doing some clearing and cleaning, not one hotwheels single carded in sight.
Metrojaya - Ah my one and only haul for the day. As I walked to the racks I saw a green card. When I picked it up, it wasthe good old 300c...nostalgia I tell you...Anyway grabbed that along with a black aston martin vantage.....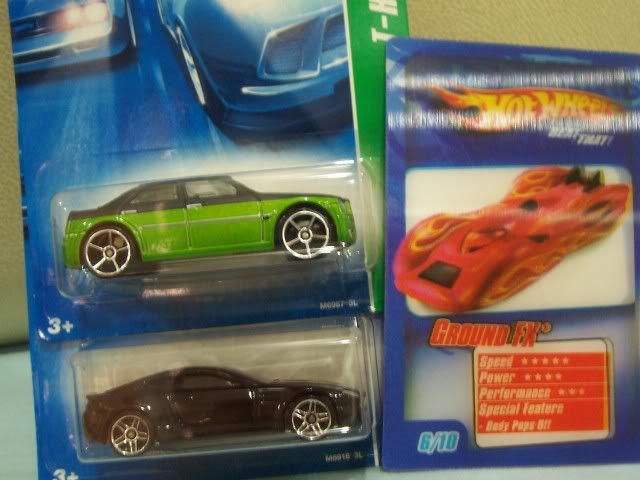 LOT 10
Isetan - just resotcked with the Super qombee or none at all wave. Well no super qombee or blue evos in sight but the rest of the cars are all there....if you missed some of the other cars in this wave, go there now. I did not take a thing from here.
Well thats all the time I had. Met my friend and chit chatted in Starbucks after that.....Found out my friend is staying in an apartment in Hong Kong which rental is HK$68000 per month......O my gosh!!! Wonder if I can interest him in collecting hotwheels....hmmmmm