Giant Kajang
- The racks have not changed much since the last time I reported the bad bagger there but I noticed that there were about 3 promo boxes brought out and arranged on the shelves. Look through it and A SUPER PLYMOUTH inside. Woo hooo!!! I cas see that someone tampered witht the sticker but then gave up as Giant have taped up their promobox from top to bottom...phew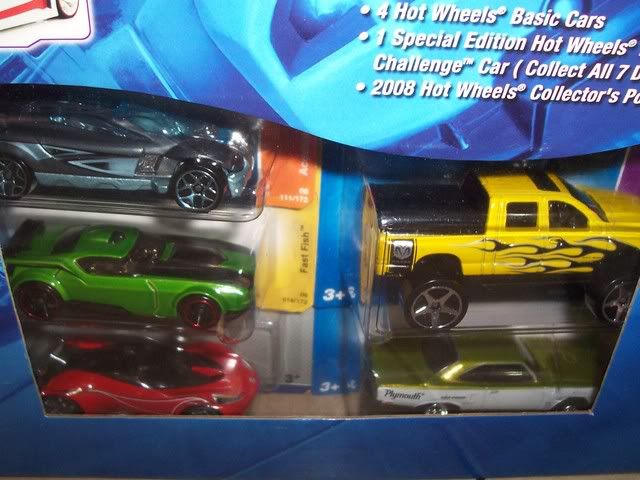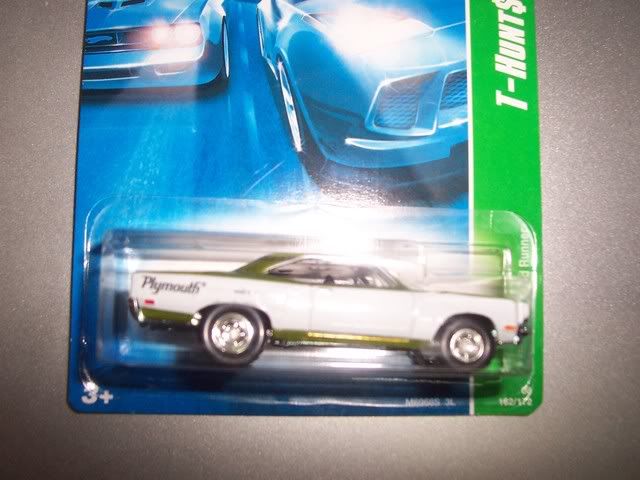 Last year another forummer wanted my plymouth due to some "emergency" and so out of a good heart, I painfully traded it away but anyway now I have found another one and its as if its come back to me. This super is the best super thunt of 2008 in my opinion and I am glad to find it again.
Jusco Cheras Selatan
- well just 3 words - nothing, nothing, nothing EXCEPT an error grey dodge van where the front wheel is fully red and a mitsubishi EVO X Color Shifter.
Tesco Kajang
- Still struggling wto clear the DK wave....70% full. It looks to be that way for a while.