Where did I get them? Well clues are in the picture below,..... haha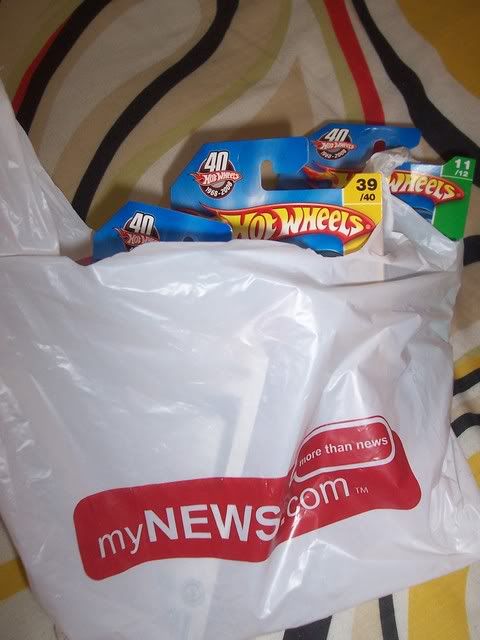 Also my today's haul/trades from mr poslaju(minus the fastback, DK, 2 orange beetles, subaru police and 350z hotwheels).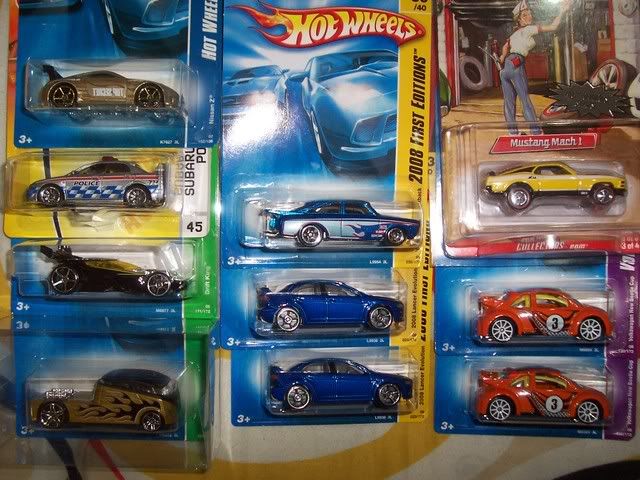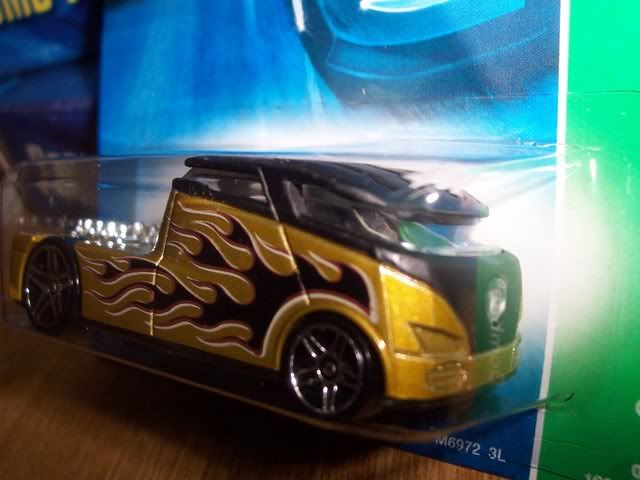 Qombee added to my 08 thunt collection. Strange but nice. Thanks sinclair(and for the blue evos)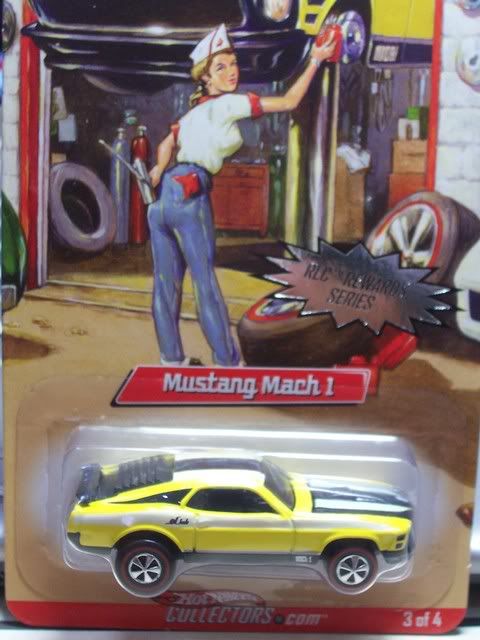 Red Line Club Mach 1. Very nice car!(Thanks hwcustomiser)
Also thanks to kuku for the 2 datsun bluebird plus evo colorshifter(no pics but worth mentioning):)
Thanks for trading guys!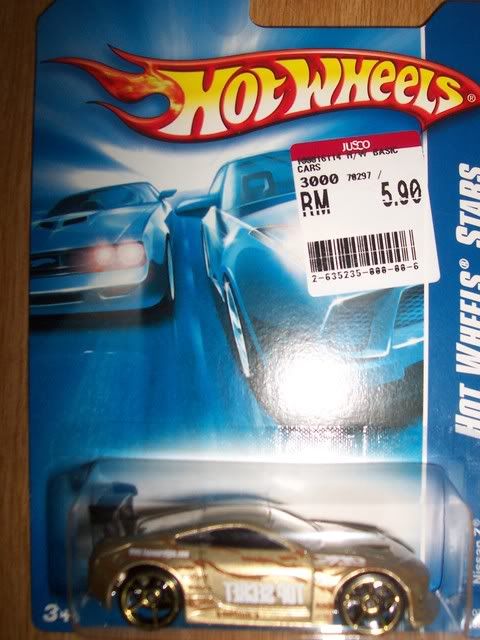 Was at
Jusco equine park
just now and got myself a subaru police matchbox as well as a gold 350z. However the price has hiked back up to RM5.90. Earlier it was stated that the RM3.90 promotion would last till the 31 March. What gives?? The sales person could not give me an answer when I asked her why the price increased?? There are many cars left on the racks, about 105%(meaning they look like they are about to fall off the racks hehe) for both mb and hw. But they are all from the old wave and for hotwheels its 07 wave.