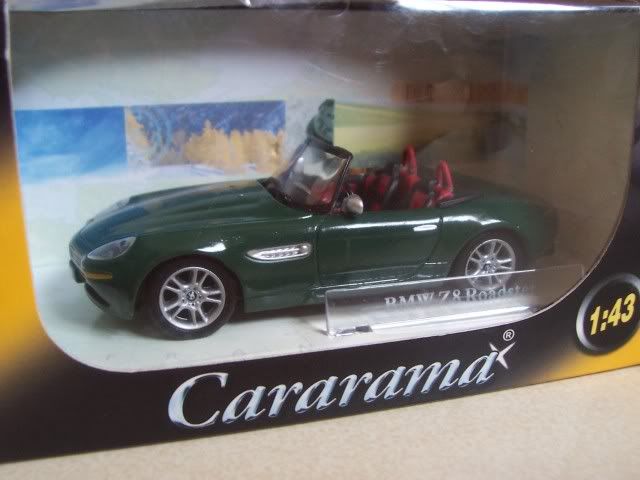 I was reviewing a few excellent Cararama cars last year, if you remember, and basically Cararama cars are made by Hongwell Toys Limited from Hong Kong, which is a private incorporation. There are a few things going for this brand of diecast cars, that is its cheap and its quite detailed. However for this lineup of 1:43 diecast cars, there are no openable doors etc, but thats alright since it's got the two qualities as mentioned above.
Today I am going to do a review on the BMW Z8.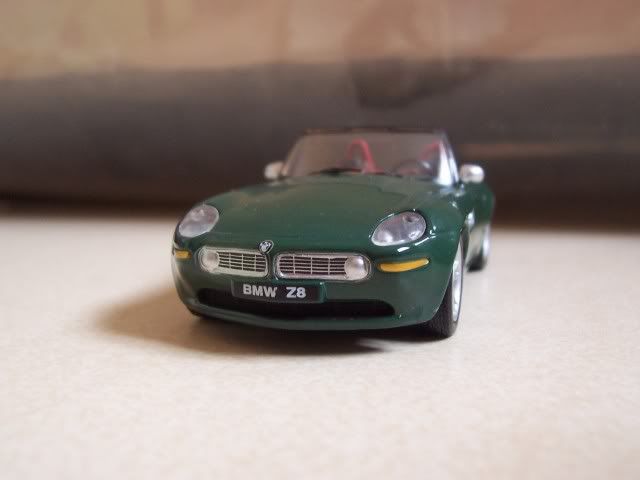 The car's proportion is excellent. One thing you will find in Cararama cars are the proportions are always close to the original car itself. One look at it and your heart tells you something is right about this diecast model. Everything is perfectly scaled to the original car. Besides that the finishing of the car such as the head lights(no sticking out plastic remainders), paintjob both exterior and interior.. etc is also well done compared to many other brands of the same scale.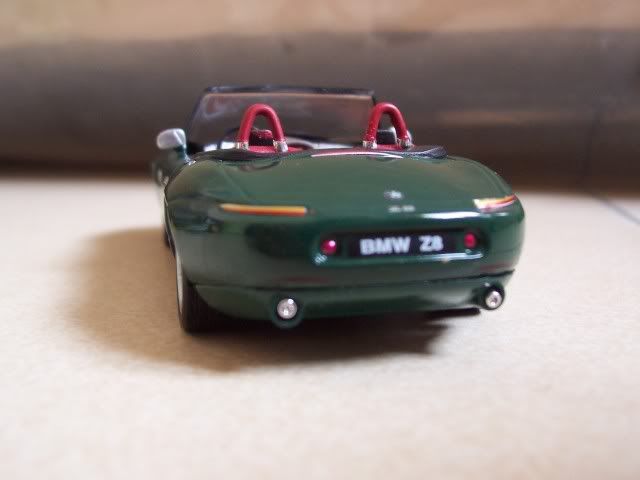 This diecast car was also made by many other brands such as maisto, but I still prefer this to the maisto one because it still wins hands down in its detailing. Although the maisto brand has openable doors but its just not enough to compensate for the poor detail of the car and not to mention the price is double of the Cararama brand. All in all, I hope that this year, the superstores will bring back this brand for its promotions again and preferably with new cars.