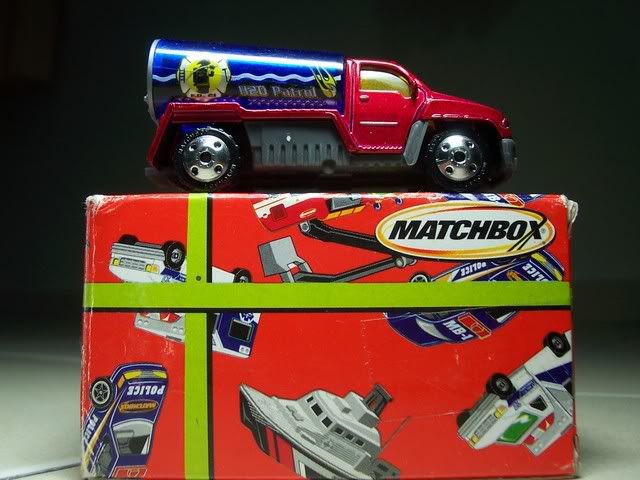 More pics of another matchbox in a box series, which is what I am calling it. This one is called tanker truck. It has a tank which is a transparent blue and some nice dome tyres, same like the last one that I reviewd.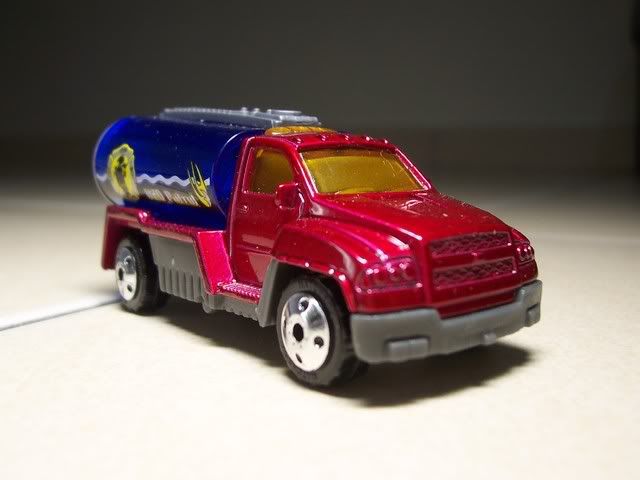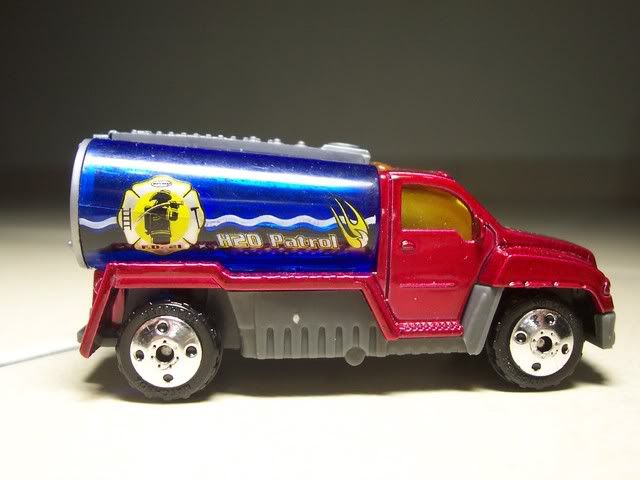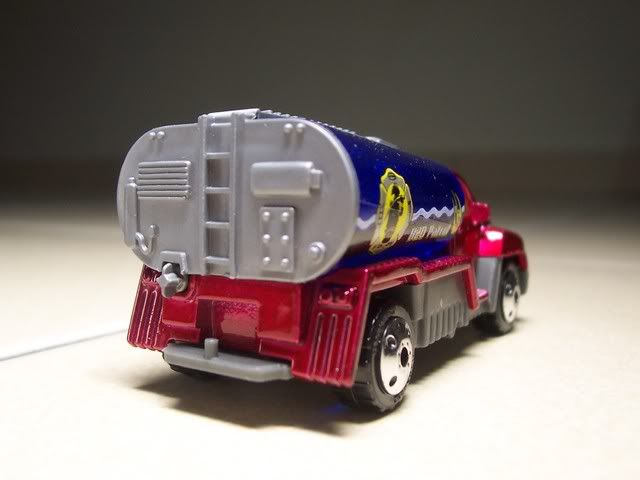 Nice paintjob overall and has a tampo that says H2O patrol on the side of the truck whci suggest that this is a water tanker truck.
As in all the matchbox in a box series, they have at least one if not several movable parts and for this one, its a very rigid hose that can be pulled out from the back of the tank. Finding a movable part on this truck took me some time and after finding it I still could not identify what it was that was sticking out until I did a search on google and found out that it is supposed to be a hose.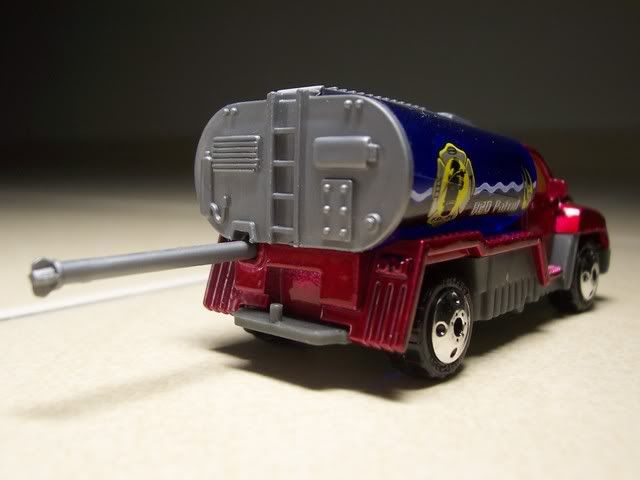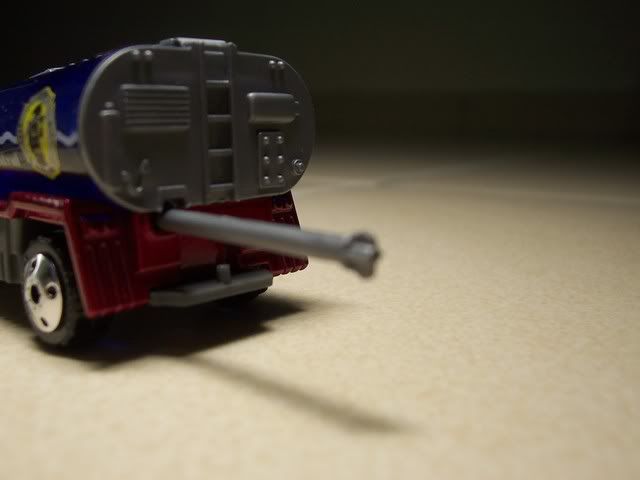 Nice tanker truck and again top quality. This is starting to feel like the tomica verion of matchbox.
Good quality and it comes in a box.....The original retail price is RM10 but My sis bought it for RM5.