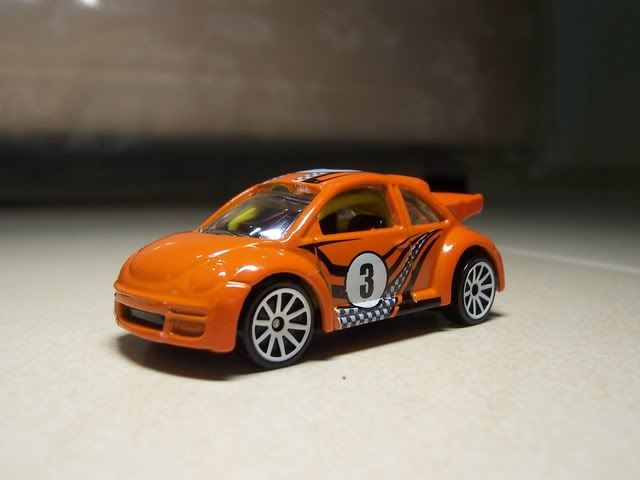 I remember as a little boy sitting in my dad's first car which was a classic old VW Beetle. It was such a lovable looking car because of its distinctive "round" shape which gave it the iconic nick name "the Bug". Volkswagon literally means "the people's car" in German created under Hitler's time by Ferdinand Porsche, the man behind Porsche of course. Througout the years the car has gone through many transformations but managed to retain its beetle shape and it will always be called the beetle though that is not its official name.
The New beetle cup is one out of four of the Hotwheels VW series in 2008. Its a bright orange and like the pop off series of 2007, it has the ability to pop off as well.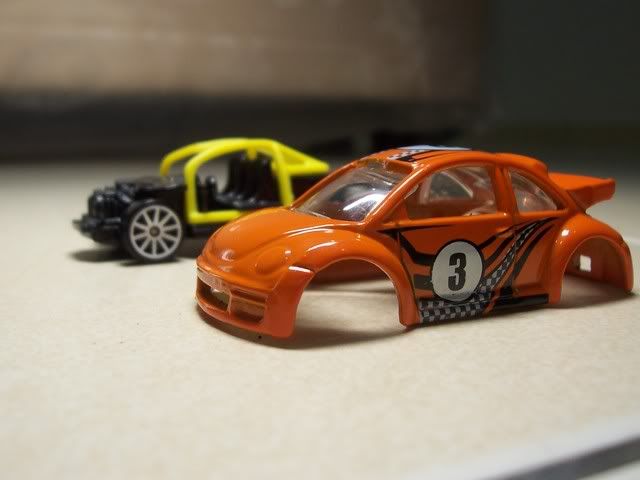 This is considered the 3rd beetle(excluding the pop off series) since the first edition in 2000. One person or expert pointed out that the number on the sides of the beetle is in sequence from number 1 for the first edition, number 2 for the 2005 and number 3 for the 2008 VW series. I only have the number 2 and of course the number 3 which is easily obtained currently.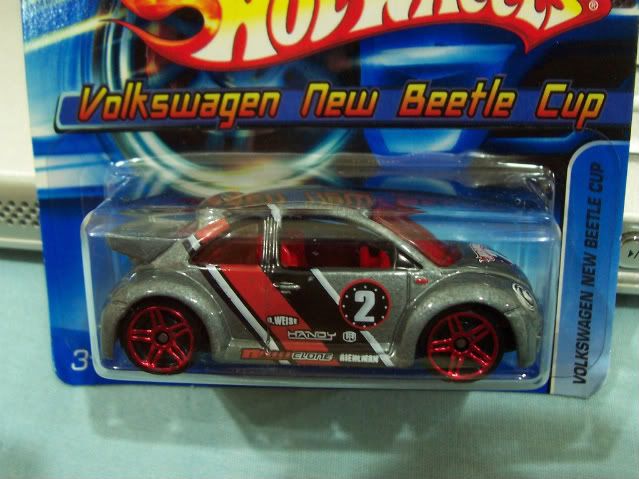 Anyway this car is going to be our member's gift car of the Hot Wheels Malaysia Club. It will, I believe, be customed by none other than our resident expert elgee and Rayz-HWC. Can't wait to have it....haha.