UPDATE :
Here I have moved the forklift to the front in order to see more clearly the pictures and patterns on the side of the truck.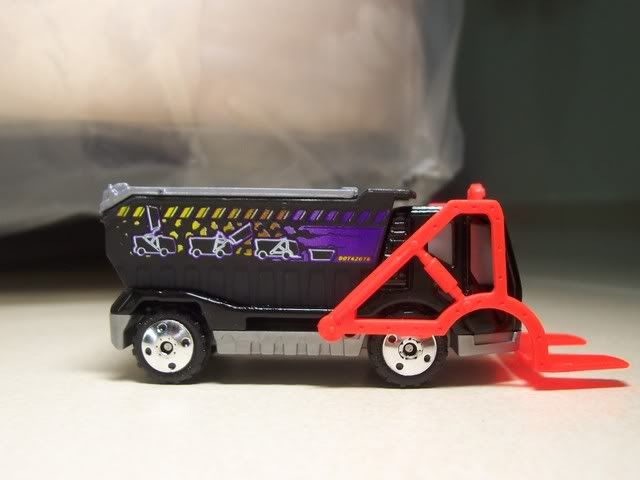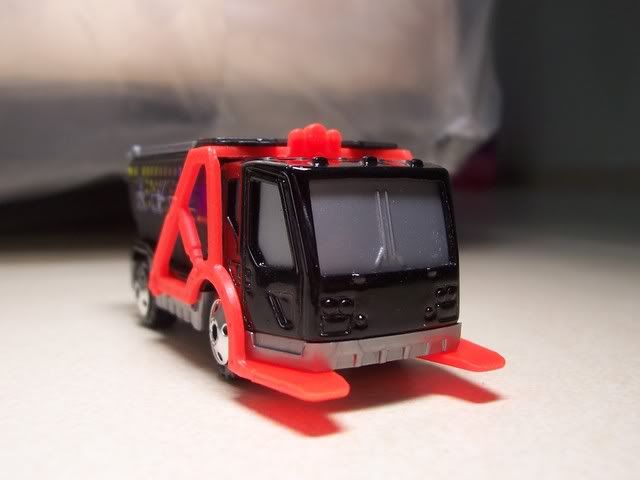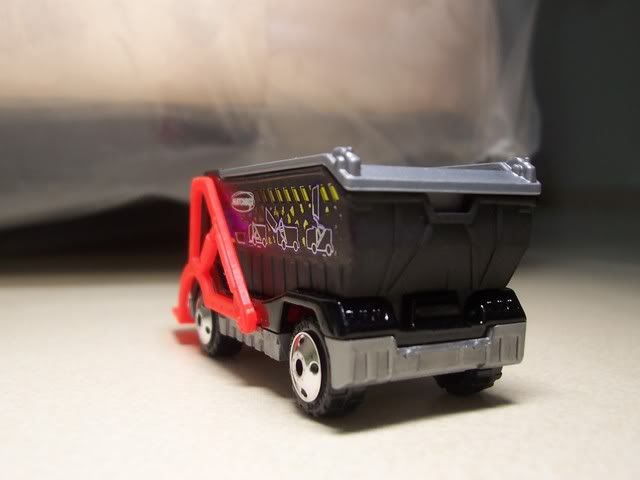 This garbage truck is superbly made and is definitely better quality in terms of paintjob, details, and functions than some of the other mainline matchbox cars out there today.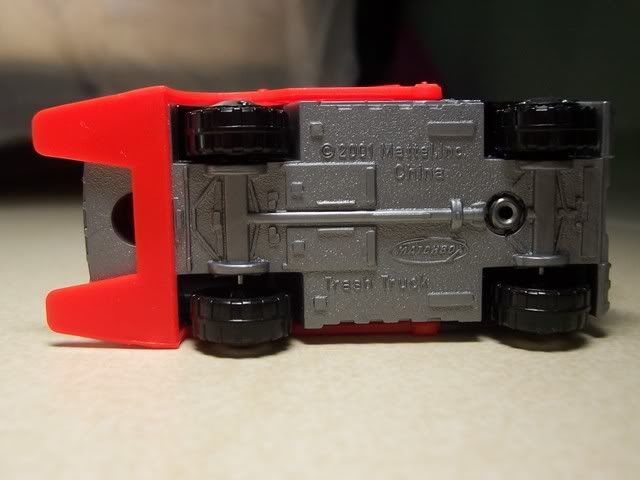 The garbage truck comes with an accesory which is the garbage bin.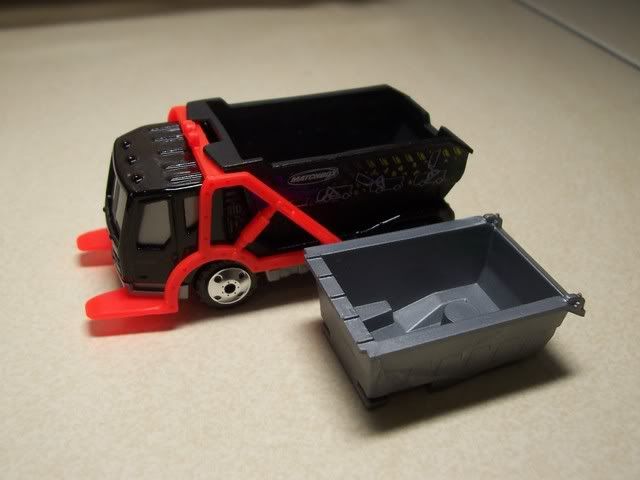 The garbage bin can be easily setached from the truck and attached again.
The forklift then can be extended out and fit into the grooves on either side of the garbage bin.
Then it has also the lifting action all the way to top to dispose of any garbage and then the truck at the back also lifts to empty itself of any garbage later on...haha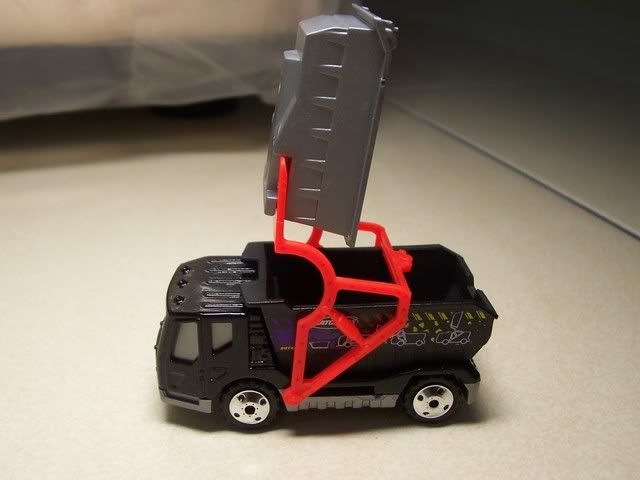 Very nice features on this garbage truck. It has also nice dome wheels which I have never seen before. Very unique and a great find. I still do not know what series of matchbox car this is. It must have been somekind of aniversary or christmas holiday offer since some of the boxes have christmas trees on it but the boxes are old and I am still no closer to knowing the truth about them. Anyway hope you enjoy the pics.