My Little sis who has been witnessing my ever growing car collection bought me on one of her trips to Kuantan a very peculiar looking Matchbox series which I have never seen before at "The Store". According to her they were clearing away old stock. Anyway this car comes in a box and the car inside is wrapped with tracing paper.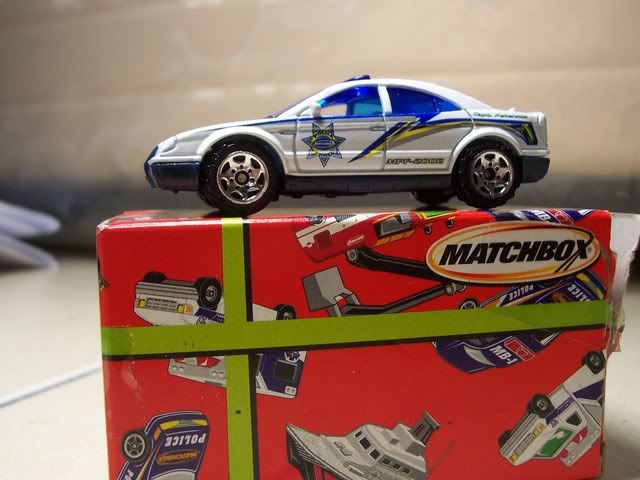 Now the original price of this car in the box is RM10 but she bought it at a very cheap price of RM5. The car is a nice mould but I don't know what make is it since underneath it just says "police car".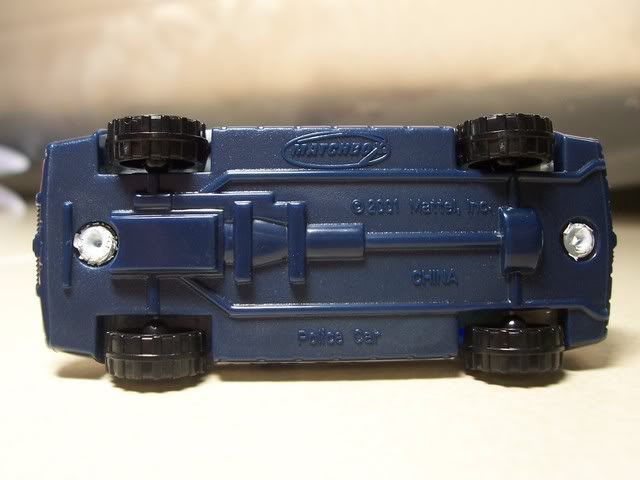 However I am sure someone out there would recognize it straight away and probably tell me the name or make of this car. The side of the car bears the name of a "CAPTAIN PETERSON". which I suppose is the character who drives this police vehicle...haha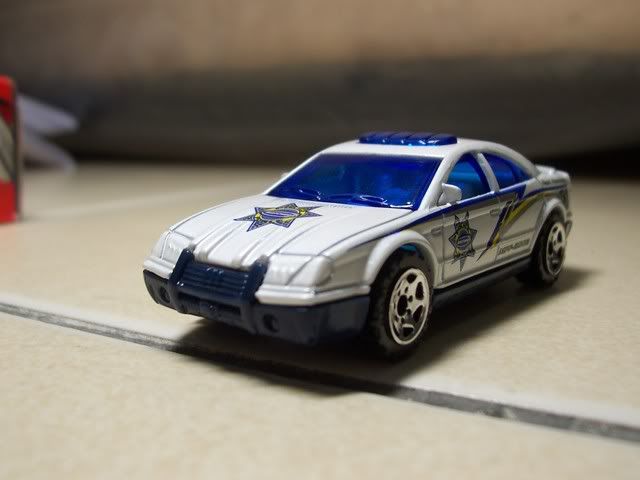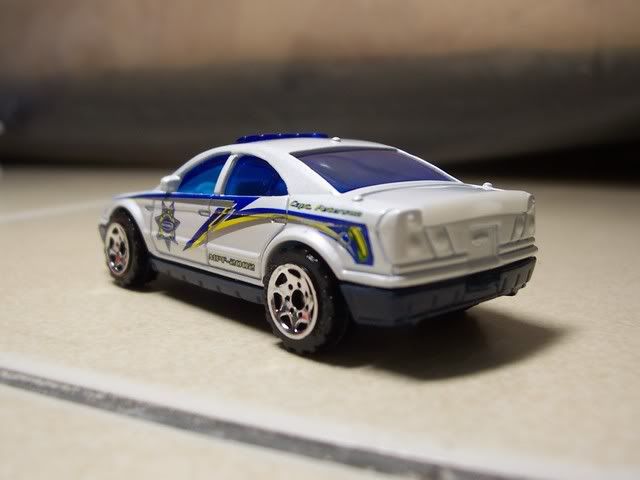 Now after toying around with it I realized that there is something special with this car, or should I say feature, and that is the boot opens.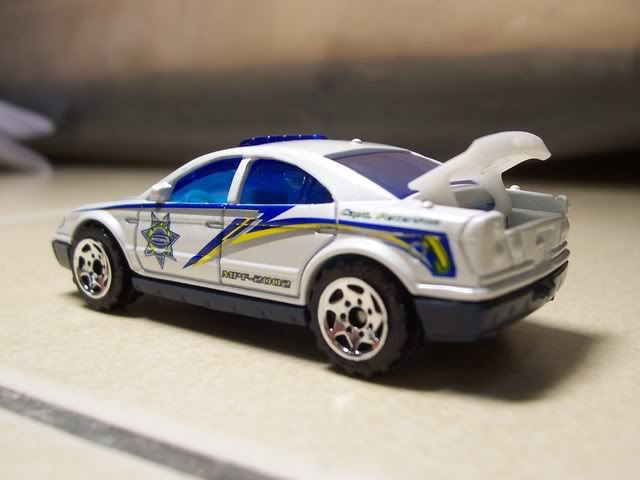 Okay, not bad then, I have never seen matchbox cars nowadays with openable doors or boot. Anyway its a nice gift from my sister and when I asked her if there is more, she just simply said, you go and find out yourself....haha...but as far as she was concerned, its the only one she saw but there could be more out there. I still don't know what series this is???