I was just wondering if 7-11 is restocking its hotwheels and matchbox. Well after scouring my area's 7-11 in kajang and balakong, I have found that some 7-11 are indeed restocking. Although in this chinese new year promo, there are no promotions for hotwheels but indeed they are restocking in some 7-11, hotwheels and matchbox diecast cars. I even managed to snag me a regular hotbird along with the black civic in one of the 7-11.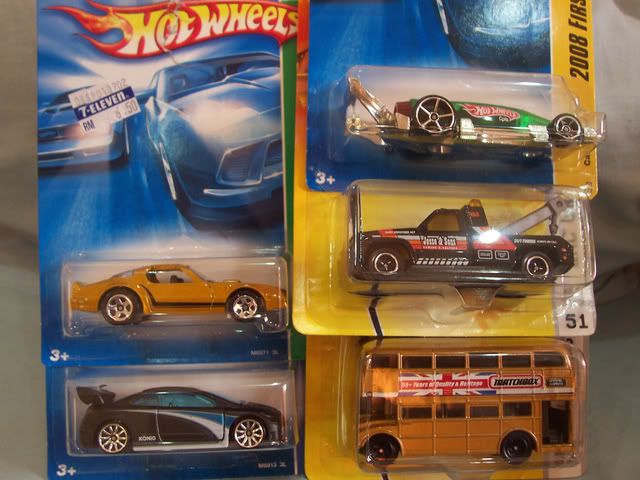 Some of my favorite haul this time round are the GMC Wrecker and the Routemaster.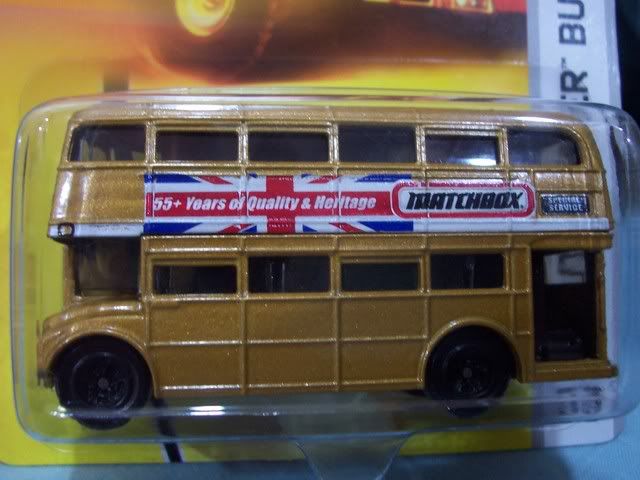 But what a pity, the card on the thunt hotbird is damaged. It looked like somebody tore it or in the process of unpacking, tore from the top of the card to somewhere in the middle. Such disrespect towards a thunt....hmmmph....haha.