Since yesterday, I have been going on a 7-11 romp to hunt for hotwheels and Matchbox. I found no thunts this time round and I am beginning to think that there are very limited to no thunts along with this restock for chunese new year promo, but in the four 7-11 I entered today, I managed to find that three places have restocked and this is in the balakong area near Jusco Cheras selatan on my way home today. Well its not much but I have managaed to find some matchbox which I missed during the last 7-11 promotion last year plus 2 others that I already have but I really like so no harm in grabbing them as well. All in all a good find for me. The only downside is, the price which is RM6.50 for each car, you buy too many and the price will apparently burn a hole in your pocket. So have you gone into your nearest 7-11 yet to check out whether they have restocked or not?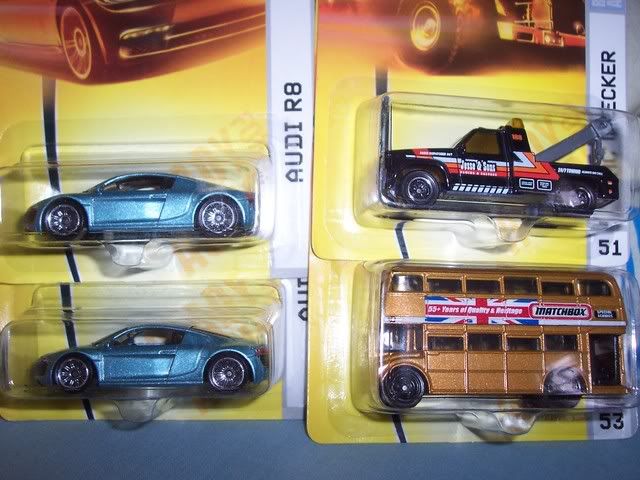 I managed to find the GMC wrecker and Routemaster bus plus two blue metallic audi R8....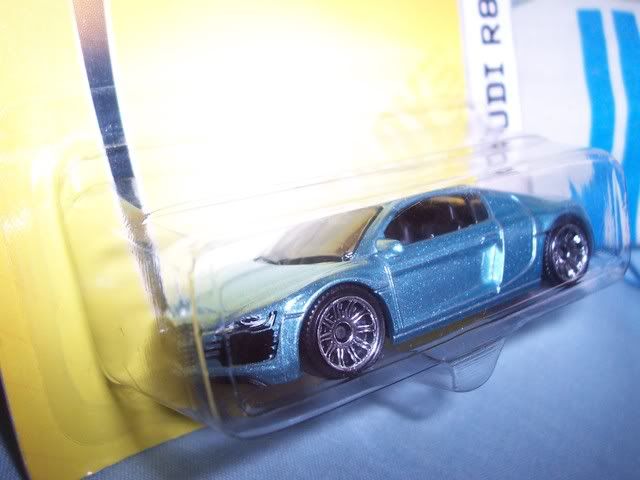 The blue metallic color is nicer than the silver one in my opinion.