Went to Alamanda Putrajaya today.
Here is my report
C4 Alamanda
- its a hw and mb ghostown. Single cards hw total about half a dozen only. Not worth your time. Could be caused by a dispute concerning payment between C4 and Mattel that was mentioned by someone before.
Parkson Alamanda
- DK wave on the racks but very few cars left, Probabaly 40% left on the racks, No fastback or DK in sight. This parkson don't sell mb.
Cold Storage Alamanda
- DK wave sighted, Restocked 2 boxes, at first, no orange beetle, no vw fastback were sighted, but after looking intently at the racks, managed to notice a hidden stash of vw fastbacks and beetle behind other toys just beside the racks. So grabbed 2 fastbacks and left the beetles. But the 2 DKs are no where in sight. Oh well, I always knew this Cold storage was a bit suspect....hmmmph. This Cold Storage don't sell mb.
Then off I went. Passed by Sri Petaling and went to T
he STORE
- DK wave sighted, just restocked(the last restock was in october 2008 and it was the funny car wave) 1 box of hw, 1 DK and 1 Fastback sighted at the racks. Left the DK and took the fastback price here is still RM5.90 each. The fastback had a chipped tampo. Error??? hehe :) . No mb in this place.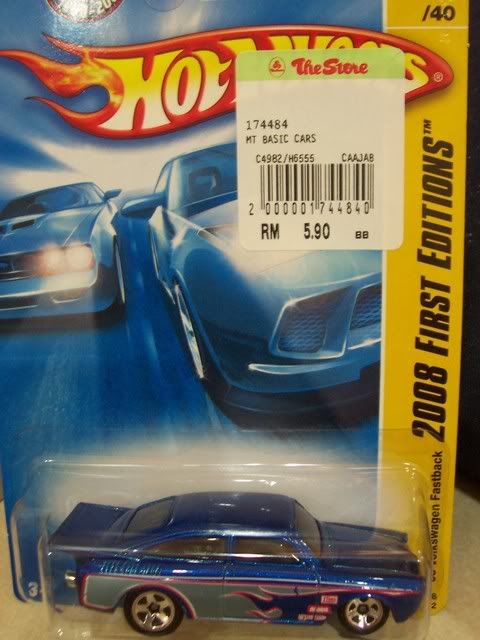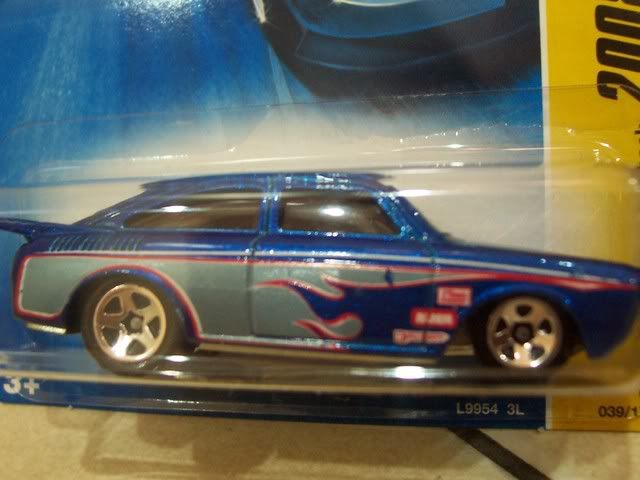 THERE WERE NO NEW CARDS OR NEW HW OR MB WAVES SIGHTED IN THESE PLACES. PERHAPS IN A LATER TIME THERE WILL BE. SO BE PATIENT.
So thats my report for today.