After a restless night camping outside Alamanda Putrajaya shopping complex right next to fountain area, I got up early tis morning, brushed my teeth and washed my face with fountain water, I then proceeded to Carrefour and found some hotwheels color shifters. As you all know, Hotwheels Color shifters are in town.
Initially I wanted to get only this, the EVO X
Alamanda Putrjaya Carrefour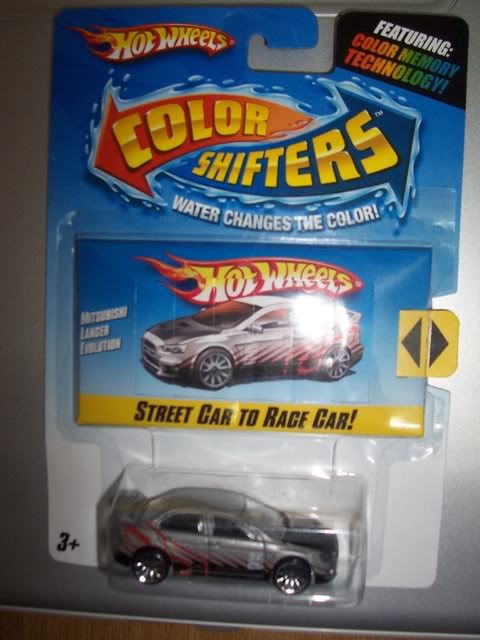 But ended getting all these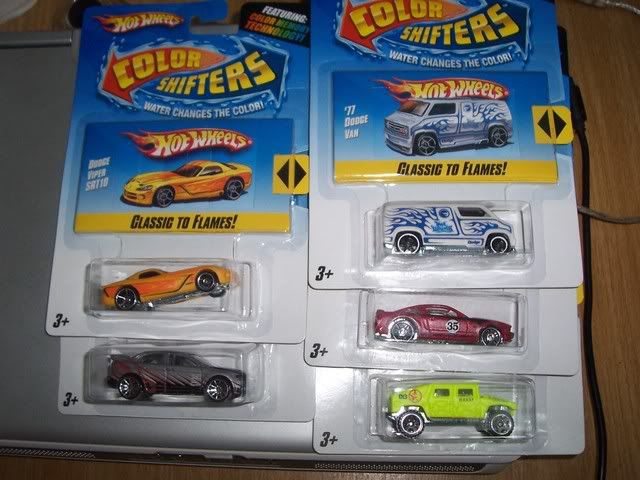 Color Shifters are too cool man, I can't say no to just one. Anyway in my office, it changed color because my office is really cold. So you don't have to splash water on it for it to change color. It changed color along with the drop of temperature. Very cool.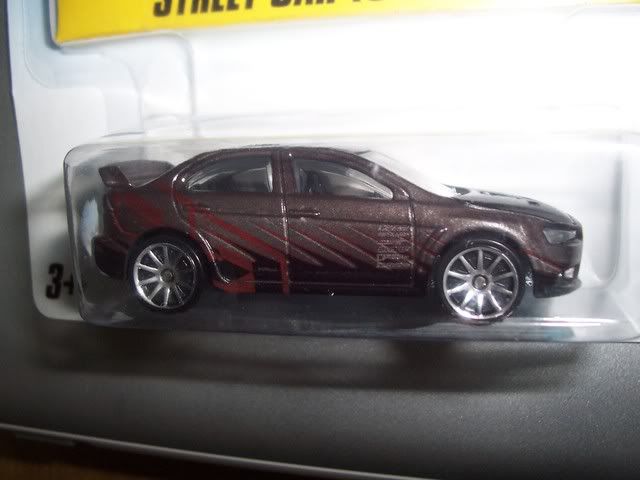 Put in my freezer for 5 minutes......its actually darker but the flash from my camera makes it look brighter.
Jusco Equine Park
I then proceeded on to Jusco to have a look at their Rm3.90 hotwheels. As usual their racks are close to 100% full but with replenished never seen before cars compared to previously during my last visit here. Managed to snag what I thought were the coolest looking cars plus a gold 350z which was a bonus since I could not find one for the longest time last year and I started collecting hotwheels only last year.
From this visit, I also know that the lady working in Jusco who is not in the toy department here is actually an insider because I had a chat with her. Luckily I got there early as another lady who works in the toy department had just placed the new price tag on the hotwheels and hung it up on the rack. Long story eh.....but I tell you that lady I had a chat with sure knows alot about hotwheels......well you meet loads of interesting characters during hunts I guess.....