Look what arrived in the mail today.
Its good to have trades now and again with really cool guys like elgee and kukubeh. Since I have a certain X amount of vw fastback, I have used some to trade with the guys in the
Hot Wheels Collectors Malaysia Forum
. So thanks to kukubeh for the thunt hotbird and to elgee for the error car thunt cadillac 16 plus a surprise tomica car gift. Since I have been following most of what goes on in the forums since last year, I already knew that the ae86 car would not be inside but I had forgotten what was inside so its still a surprise to me...haha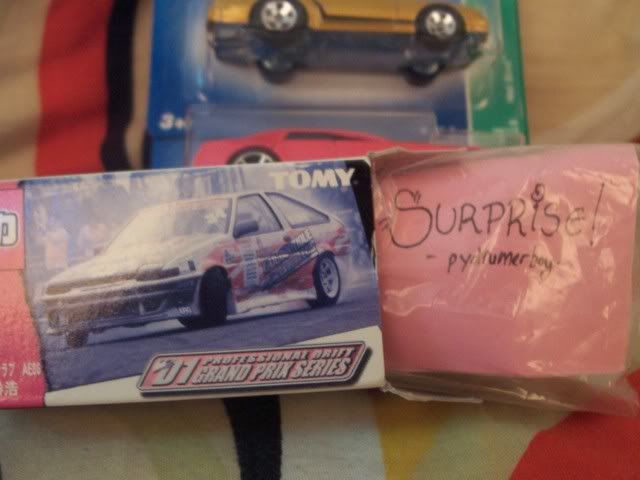 Anyway here is elgee's explanation concerning this tomy car.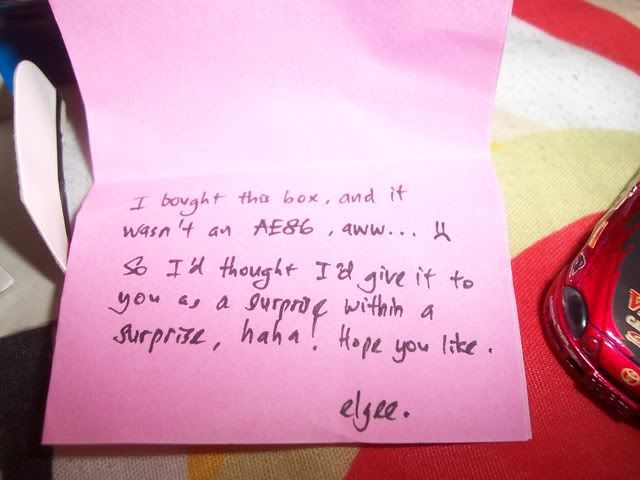 And here are some pics of the Toyota soarer from elgee. Thanks very much guys.