Cararama has always surprised me with their above average quality budget model cars scaled at 1:43. The car I bought today is a Porsche 911 Carrera.
The paintjob is reasonably good plus the details are quite up to standard for such a budget car.
Their attentiont to detail to make it as close to the real thing is surprisingly good.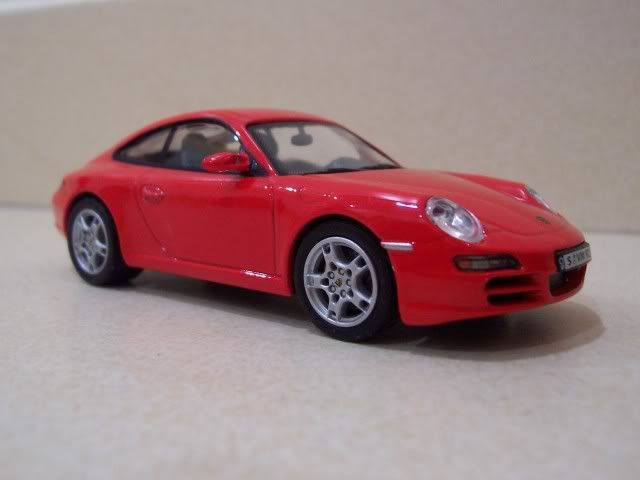 My favourite part of the car are the brake calipers which are yellow in this case. Check out the wheels on this model with the real thing.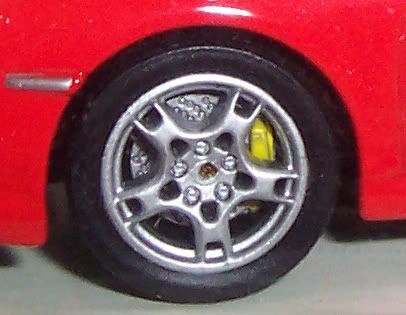 Tesco is selling them right now at 5 ringgit per car which is about US$1.40 only. To me you can't go wrong with that kind of pricing. Other models include the new VW Beetle, Ford Focus, Land Rover, BMW ZR1 and a few more which I cannot recall. So go now to your nearest Tesco and get yourself a Cararama model car. Its totally worth it.