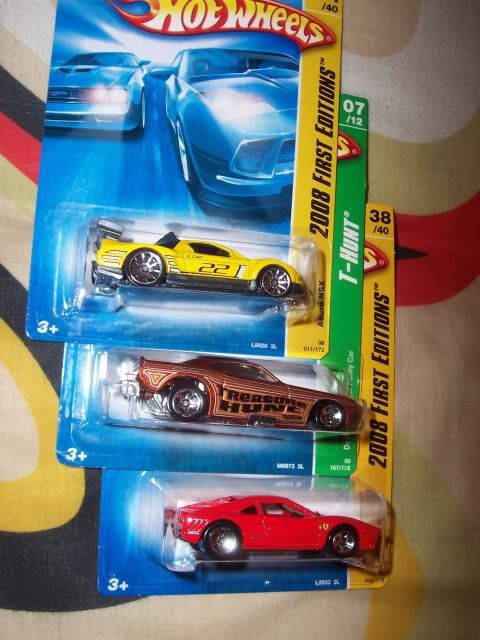 I found these the other day in one of the 7-elevens during their promotion week. As the lady was busy serving other customers, she left an opened box of hotwheels on the the floor which looked like she was just starting to arrange it on the shleves. This was on the first day of their promotion. So with a boyish girn, I asked her if I could have a look and she signaled with a nod 'yes'. So I just ransacked the whole box and at last came up with a super and a regular funnycar. Now this baby is probably the heaviest tresure hunt ever, heavier than the Plymouth roadrunner. Its Metallic brown in colour with Hot Wheels Treasure Hunt on bonnet & doors.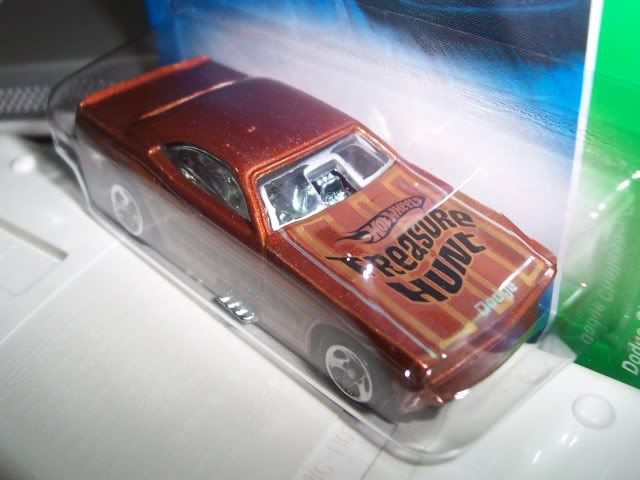 I am really pleased with the wheels of the super which has goodyear inprinted on it. Makes it one thunt super you must try to get.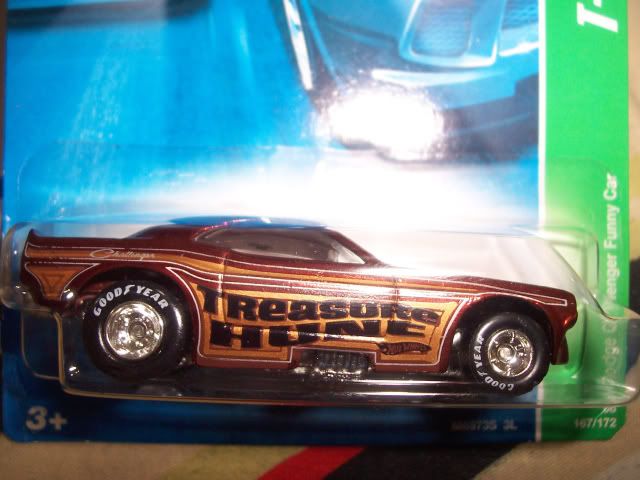 The price is RM4.90 which is about US1.30. Great car and great tampos and worth every single ringgit you spend on it.