What car may most likely debut soon as a James Bond car and why? Answer: Urban Agent because it has a missle that actually fires.
According to Hotwheels wiki, Urban Agent is a Hotwheels casting designed by Josh Henson that debuted in the 2008 New Models. The car's body material is a Metalflake Matte Gray with tampos that say Henson? and the numbers 071779? Anybody can tell me what they mean?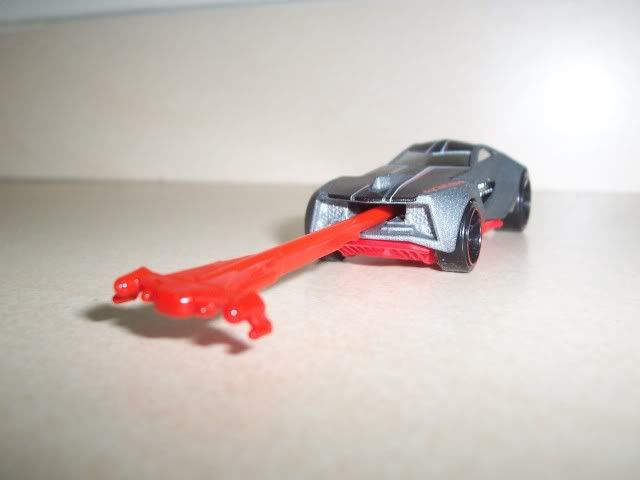 The missle actually is able to detach completely from the chasis of the car although the picture shows its like a tongue sticking out.
The base of the car is red plastic that looks abit like a jet fighter's fugelage adorned with rockets and missles.(ignore the cicak's shit beside it...haha)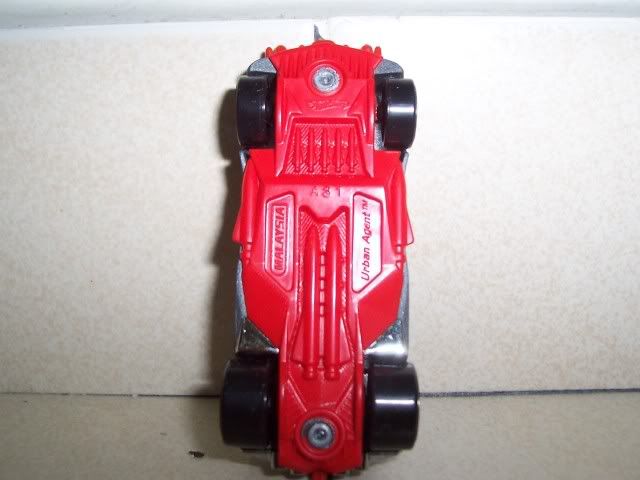 Overall the car is uniquely good looking. I got mine at a Jusco for Rm5.90.